More DIY projects and peektures. :o)

On a side note, I've decided not to do programs b/c honestly I just don't feel like messing with them.



Taylor's mom had a ring pillow given to her by a friend. Her friend's mother made it for the friend and she never used it. Judging by the before picture, I can't imagine why. LOL!

Those little red "bows" on the corners are held on by safety pins! Yikes!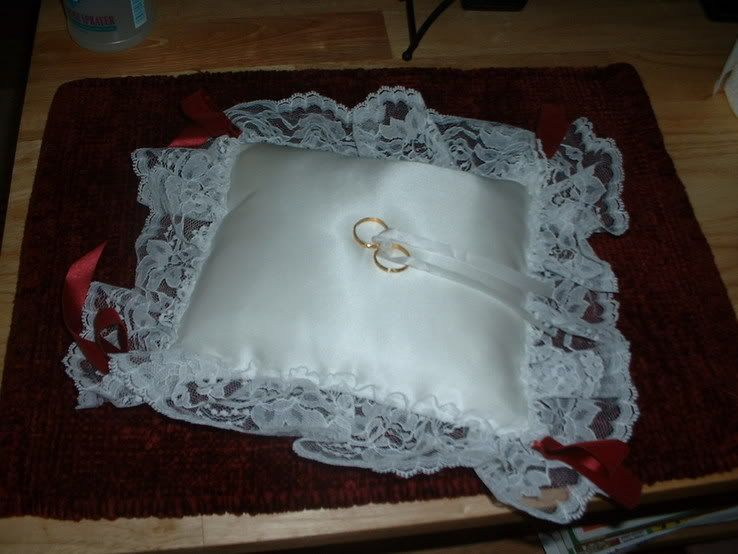 This is the after picture. Just added a few wine colored bows with my glue gun. :o)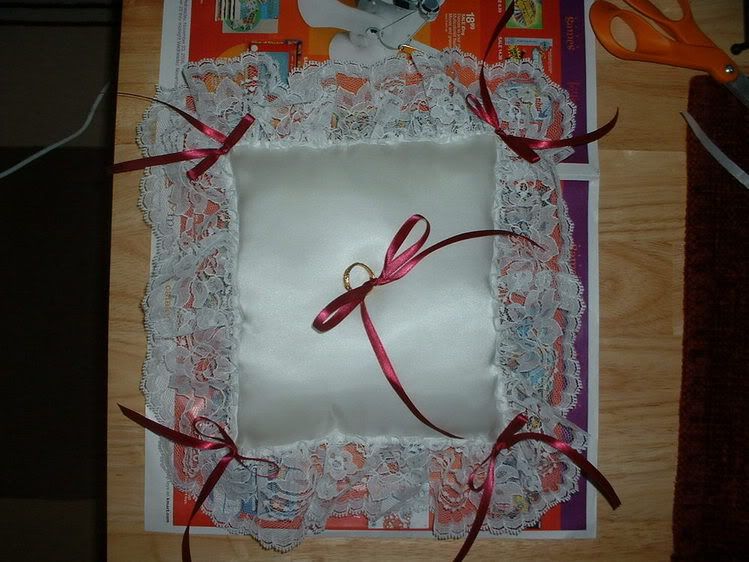 Not bad if I do say so myself. :o)

And here are (almost) all of our favors. We still have about 24 more to do.

Gold and wine colored sachet bags filled with Christmas scented potpourri!

1/2 of them: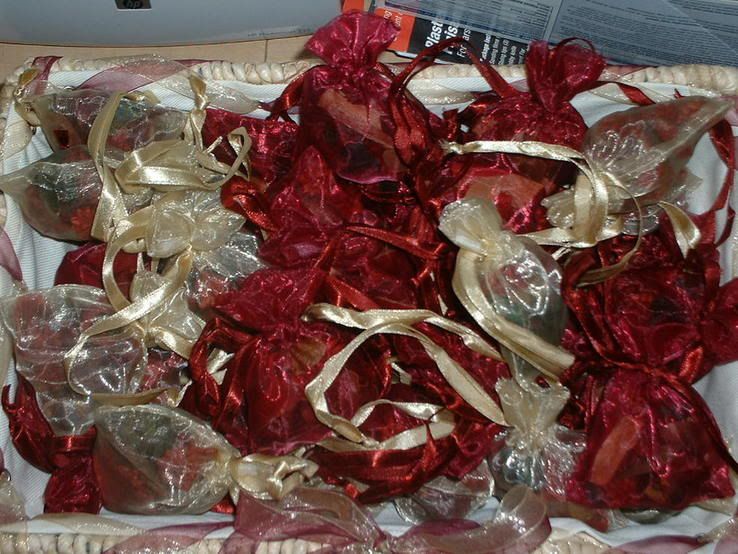 The other 1/2.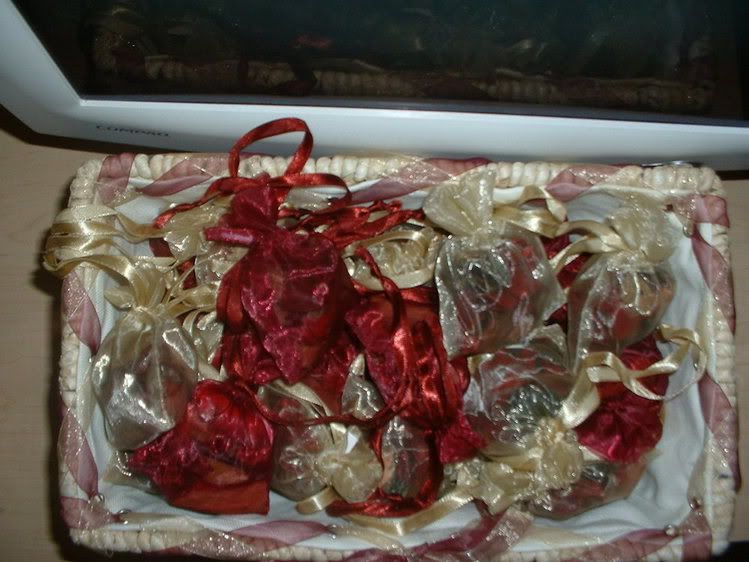 And lastly, here's the flowergirl basket. I don't really know what to do with it. I guess tie some ribbon on it?