These were taken by my friend, mario. I haven't had time to scan the pro pics. But those are awesome as well.

Also, once I find a video host, I'll post the ceremony and reception clips that Mario filmed as well.

For now....

Enjoy!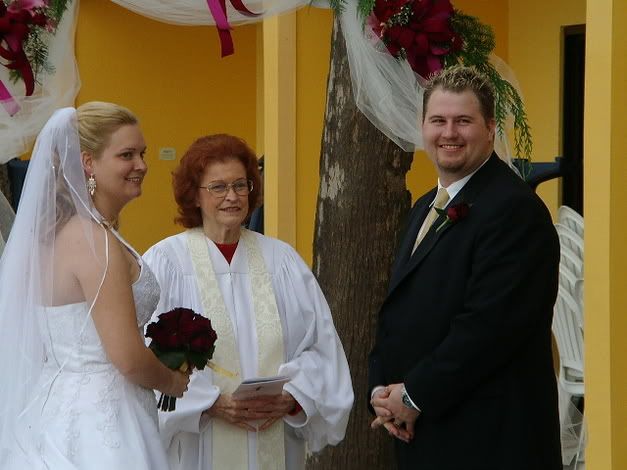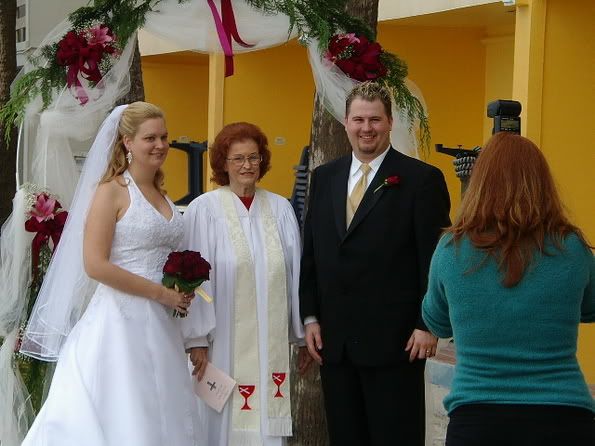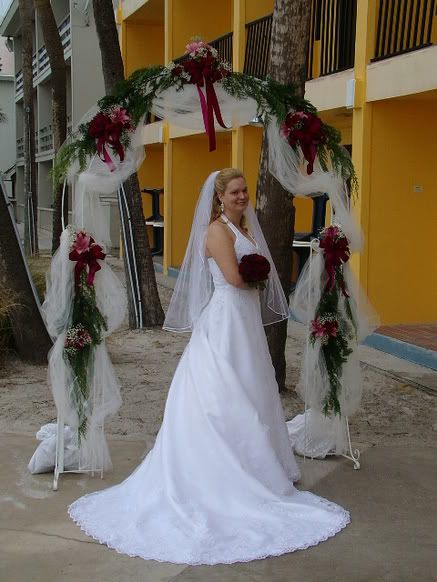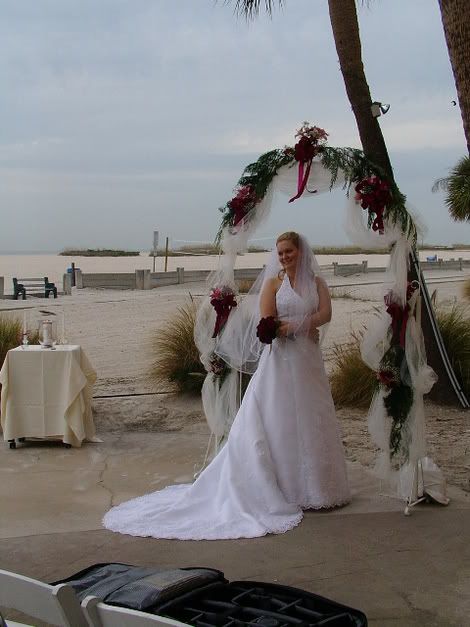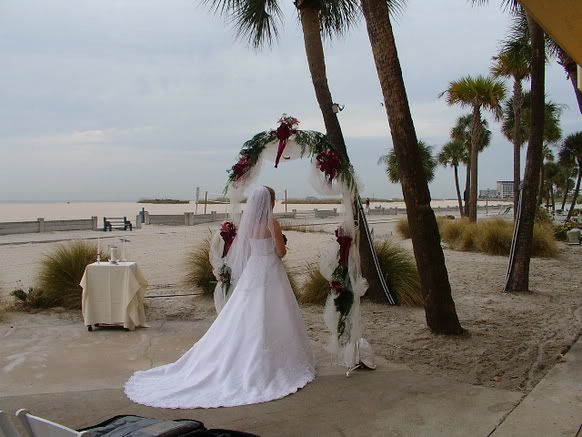 Payton (Taylor's brother), Tom (Taylor's dad) & my hubby!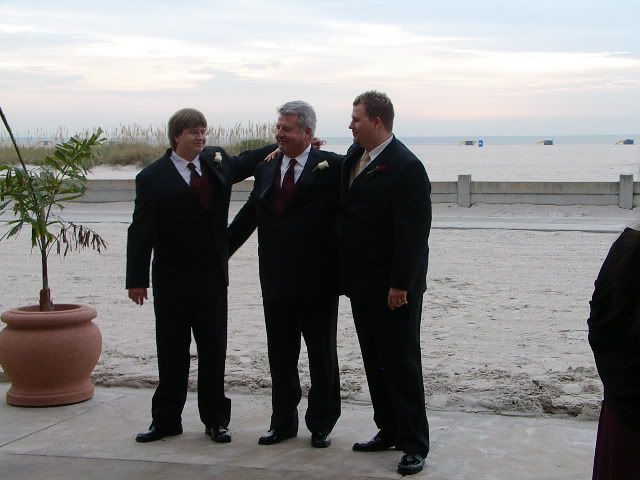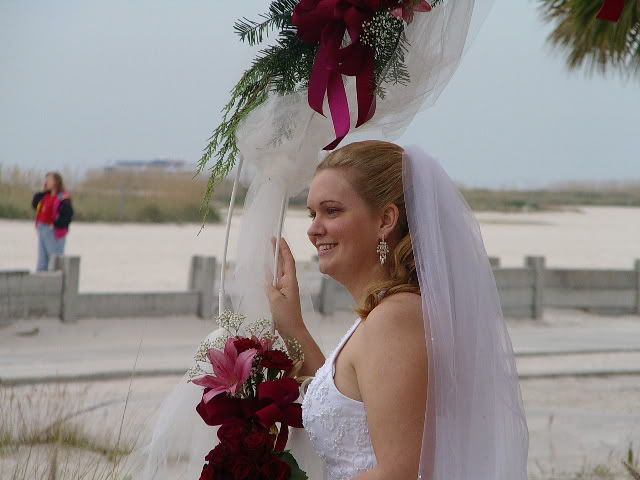 This is probably my fave out of these pics. :o)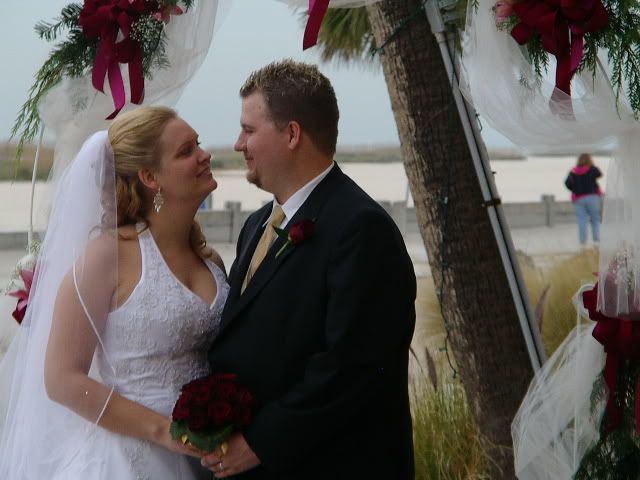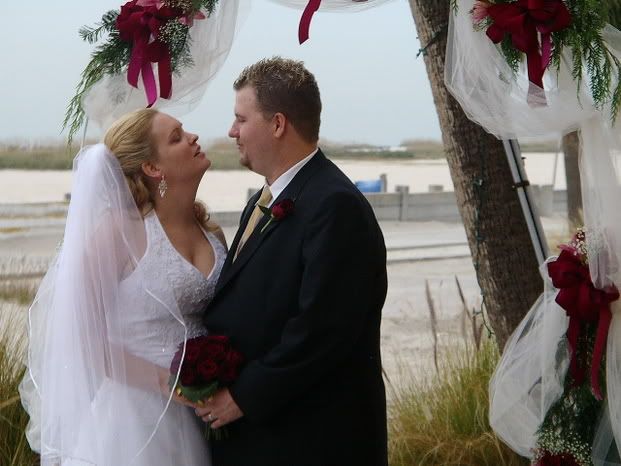 Had to include my "Ew!" face. LOL!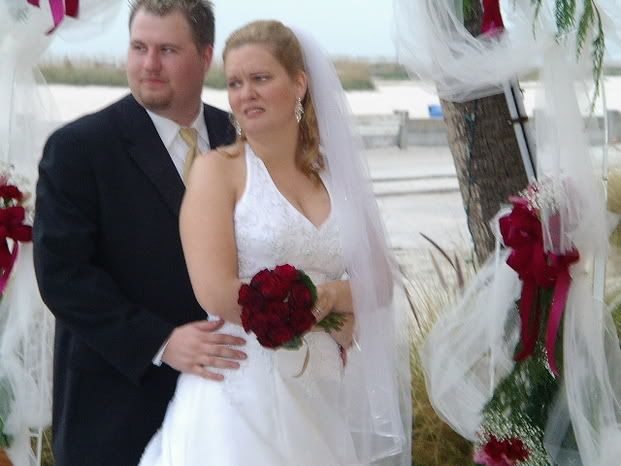 My handsome GQ boy! :o)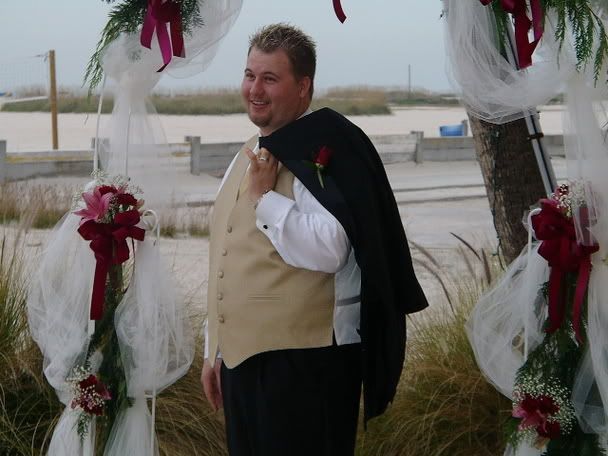 Our cakes that we LOVED! LOVED! LOVED!!!!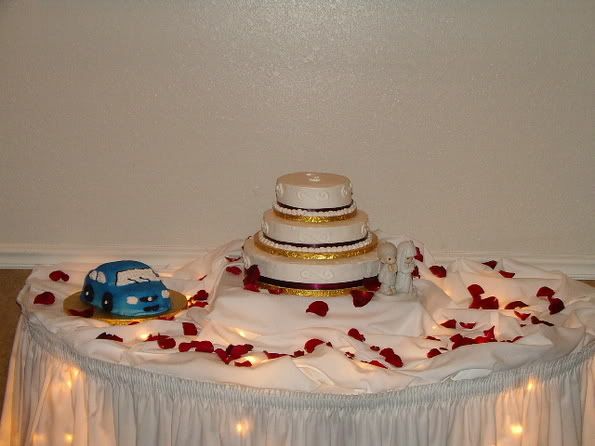 Crystal did an awesome job on our cakes!!! They were beautiful, adorable, and sooooo yummy!!!!! I can' thank you enough, Crystal!!! I love you!!!!!!!! :oD

I can't get over how cute the groomsman cake was!!!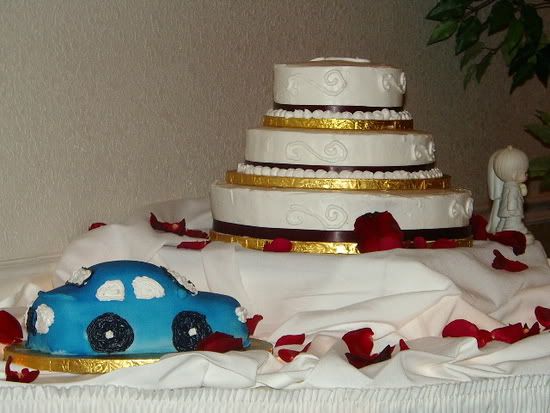 I loved our cake topper. :o)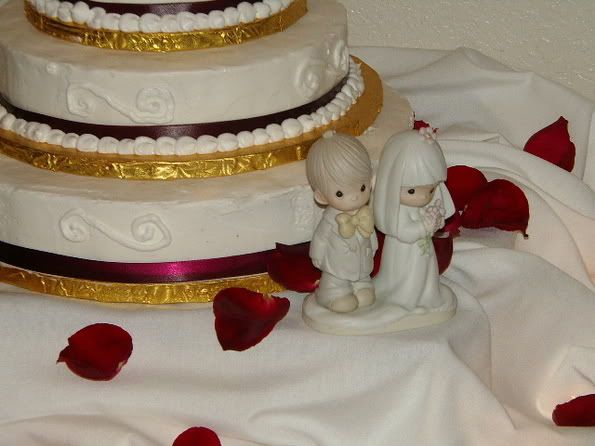 I don't know why this one is so small! Darn you photobucket! >:o(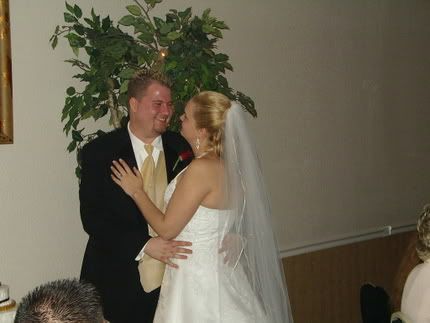 But that's it for now. Hope you liked them.

I know I haven't given a proper blow-by-blow update but I've been running mad since we got back from the honeymoon.

Suffice it to say that nothing went wrong, only a few funny mess-ups, but other than that, the day was perfect!

The mess-ups were as follows:

* I forgot mascara and Melanie forgot lipstick. It went something like this:
Me in the elevator: "Oh crap, I forgot to put on mascara. Oh well." *Shrugs*
Me in the hall way about to walk out: "Melanie did you put on lipstick?"
Melanie: "No."
Me: "Ah, screw it. Who cares."
Melanie: "My lips are naturally red anyway."
Me: "Myeh, it'll work."

LOL!

* The wind blew out the two taper candles that were used to light our unity candle and the lighter left to relight them had hardly any fluid in it.
Me: *Giggling* *Turns to the crowd* "Anybody got a light?"
Everyone laughs.
Best man comes to the rescue and gets the candles lit for us.

* We are pronounced man and wife and I walk back down the aisle without my flowers. Staci comes nervously after and goes "You forgot these." We both laugh and I say "Oops! Oh well!" (Apparently "Oh well" was my mantra for the day / evening. Hehehe!

* Taylor forgot to give the bubbles to the ushers. Myeh, what'ya gonna do?

* And one thing that wasn't a biggie was that I'd asked the DJ to play "What a Wonderful World" but the Tony Bennett and KD Lang version for the father / daughter dance. We're about half-way through when it hits me "Hey, he's only playing the Tony Bennett version. Hmmm! Wow, I like this version better!" LMAO!!!

All in all it was a perfect, beautiful, wonderful, fabulous, incredible celebration! I'm glad I was able to sit back, enjoy everything and not worry about forgetting my flowers or stupid details that no one else noticed. :o)

I'd love to write more, but right now, I gotta get my butt back to work!

See-ya!

Mrs. Royal